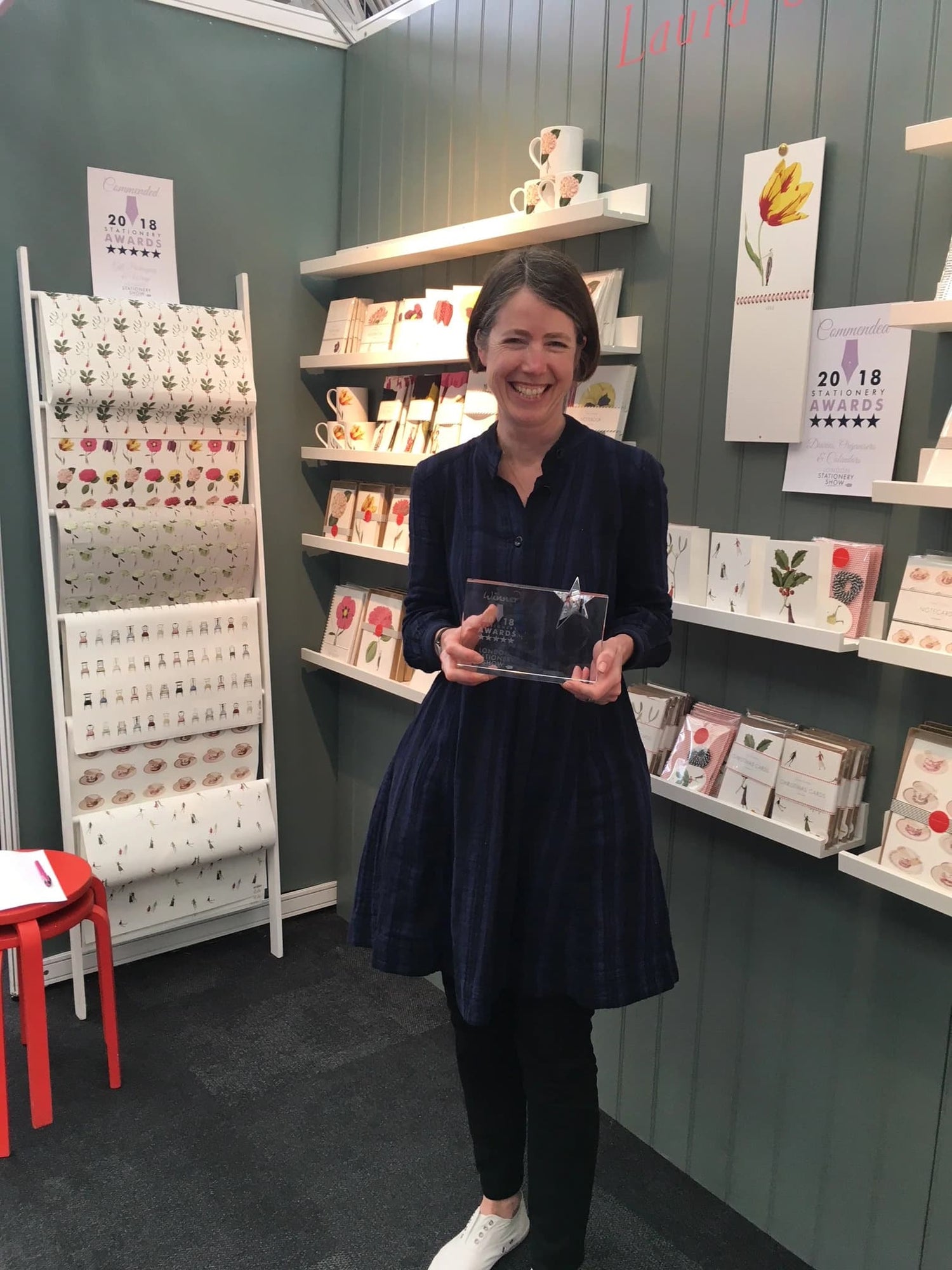 London Stationery Show 2018
It is always a pleasure to exhibit at the show, not only because we spend two days surrounded by beautiful and innovative stationery, but also because we get to talk to lots of interesting and enthusiastic people who love stationery as much as we do.
Having won two sparkly awards last year, including the Judge's choice for joint over all winner, we were not expecting to win again. But, not only were we highly commended for our new Birthday Calendar and our Holly and Ivy Christmas wrapping paper, we also picked up the award for best Social Stationery for the second year running for our new green In Bloom Notecards. We are so chuffed to have won this category again – it's such a boost for a small company like ours and confirmation that we're getting it right with our new products. Thank you to the London Stationary Show for another great event.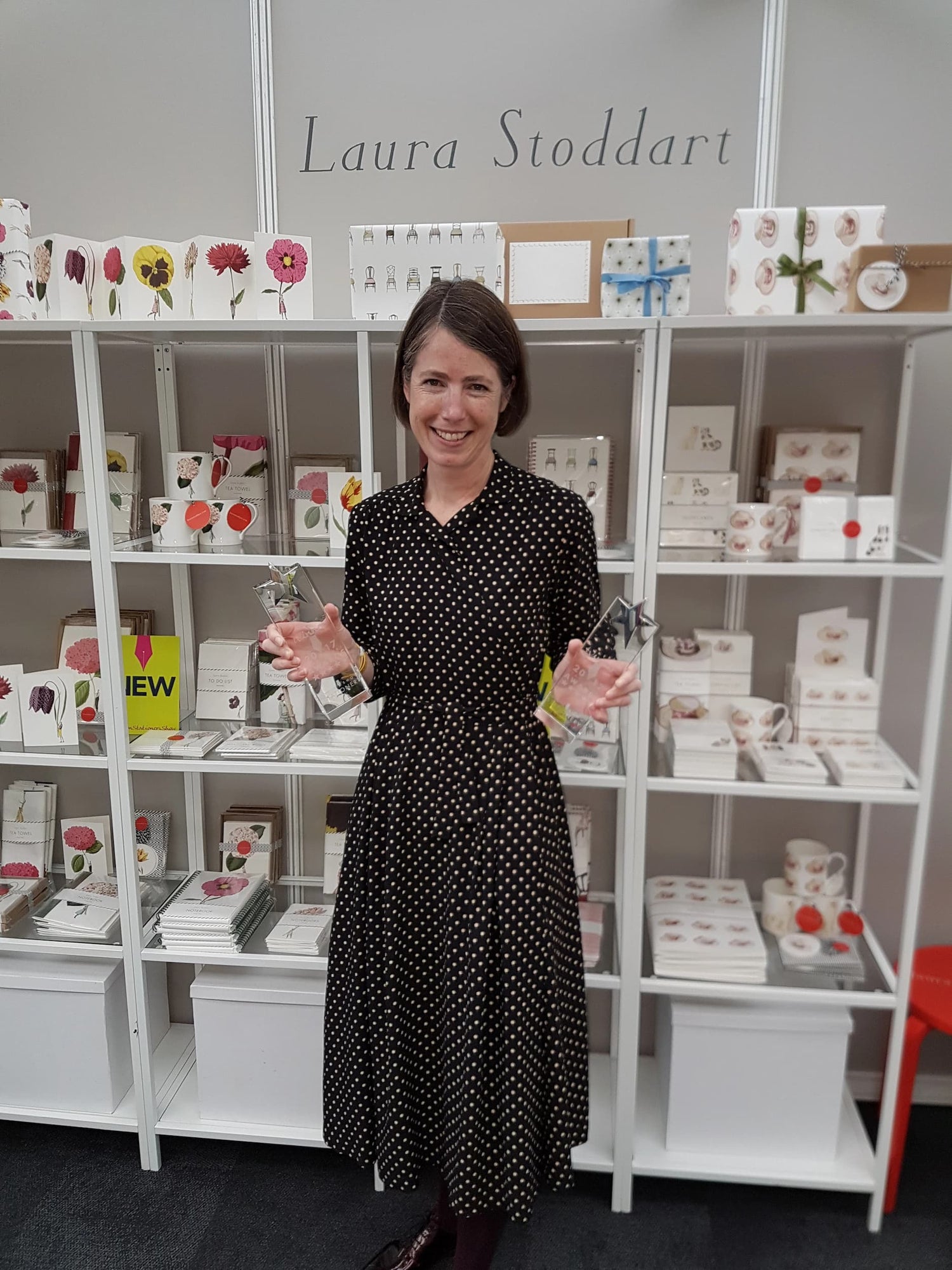 London Stationery Show 2017
We attended the London Stationery Show 2017 at the Business Design Centre, Islington this week and cannot tell you how chuffed we are to have picked up TWO Awards and a Highly Commended for our new stationery products. We were highly commended in the "Social Stationery" for our Musical Chairs Notecards and won the "Social Stationery" with our new In Bloom Post card Book. To top it all off we were also awarded joint winners for "Judges Choice"! A great show to attend - it was lovely to meet lots of potential new customers and fellow traders and a huge bonus to have got our prizes.